Our
Faciliators
Meet our team of distinguished experts and professionals...
Our Team Comprises of experienced professionals with specialized interest and experience in Non-Interest Finance Training, and Transaction Advisory. We are experts at public private partnerships, negotiation, debt scheduling, capacity building, and hands on training on Non-Interest Banking.
TDD Ethica Consulting Limited has several Non-Interest Banking Finance experts across their networks, which have an understanding of global best practices in the sector. Our professionals are ready to assist with many of today's most critical issues affecting the financial sector.
It is our practice to ensure that once we undertake an assignment of this nature, we do everything we can to ensure that our services are conducted successfully, to the client's satisfaction and meets with good corporate and prudential standards. Our professionals always take a holistic and commercial approach to work. We are commercially minded and seek at all times to ensure that the client's objectives are attained within the shortest possible time, and at the least possible cost.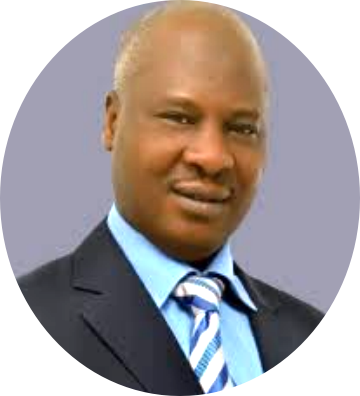 Babayo Gumau Saidu
Key Expert
...a seasoned trainer & consultant in Non-Interest Banking.
Profile
Mr Babayo is a seasoned trainer and consultant in Non-Interest Banking. Skilled in both operations and business development; utilizing extensive knowledge and experience in both conventional and Non-Interest Finance, strategic management and Project Management. He is a Certified Islamic Finance Executive (CIFE) with the Ethica Institute of Islamic Finance. He is a Fellow of the Chartered institute of Bankers of Nigeria (FCIBN), a co-chairman Non-Interest Finance Association of Nigeria and a founding member Non-Interest Finance working Group.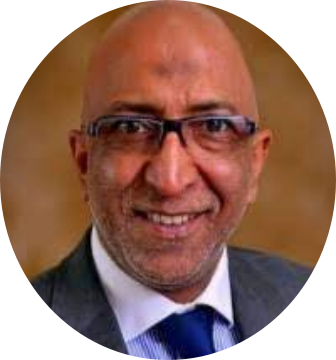 Fazal Saib
Key Expert
...is an experienced Shariah Banker who has developed...
Profile
Mr Fazal is an experienced Shariah Banker who has developed the business case for a Shariah Bank (Window) for the Standard Bank in Johannesburg. He has established Shariah Boards internationally and locally in various Countries. He spare headed negotiations with internal stakeholders to ensure that Shariah is implemented in the various function areas while setting group policies with regard to Shariah Banking.
Tijjani Ridwanlah Adewale, FCA
Expert
...is seasoned Accountant and Non-Interest Finance Expert.
Profile
Mr Tijjani is seasoned Accountant and Non-Interest Finance Expert. A certified Zakat Manager, Certified Shar'iah Adviser and Auditor, Certified Islamic Professional Accountant, and a Certified Takaful Insurance Expert just to mention a few. In his vast years of experience he has aided Organizations and High Net worth Individuals remain ethical in their methods, procedures and Accounting Treatments. Over the years he has become a formidable voice in the Shar'iah Compliance Space.